Hummer Limousine Hire Stirling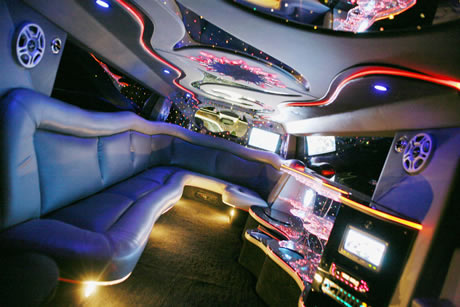 Hire Hummer Limo is currently offering great limousines for hire in Stirling, a city in Scotland, UK. It is a former ancient burgh and is built around a massive fortress and medieval old-town next to the River forth. The City had its place in history as the 'Gateway to the Highlands' due to its close proximity to the border between the Highlands and the Lowlands. Nowadays Stirling is a contemporary University city that preserves its historic inheritance and exhibits it proudly. Stirling is Scotlands smallest city, yet there is always something going on here. Stirling has a leading regional shopping centre, delightful farmer's markets, the Stirling Arcade that has twenty-five specialist retailers, Dumbarton Road where shopping and sightseeing collide and much more as Stirling is a town of many elements.
About Hire Hummer Limo
Hire Hummer Limo is a professional yet friendly service that provides world-class limousines for hire in and around Sterling and lots of other places around the United Kingdom. Our staff is full of jovial professionals and our team of certified chauffeurs are carefully handpicked to make sure that our clients have the best service they can get.
Hire Hummer Limo is in compliance with VOSA, a company that ensures the utmost safety of vehicles throughout the UK. Each individual limousine for hire in the Hire Hummer Limo fleet has been checked and approved for safety, which means all you have to worry about is which limo for hire is right for you.
At Hire Hummer Limo we take pride in the diverse range of limos for hire in our fleet. There are so many options available with Stirling limousine hire that we can't list them all here, but we can certainly give you an idea of what Hire Hummer Limo has in store for you.
Hummer H2 limo hire offers the chance to ride in one of the most recognisable vehicles in the world today. As seen in films and television, the Hummer H2 is a very popular limousine. This is no surprise as it is such a versatile limo and can be used in almost any scenario. Be it weddings, birthdays, corporate or promotional events, important parties or any other special occasion, the Hummer H2 is bound to make a lasting impression and provide an unforgettable experience for its passengers.
Subsequently, the many Hummer style limousines in the hire Hummer Limo flock are an attractive, cost-effective alternative to the mighty Hummers available. These include the Porsche cayenne limo hire, Jeep Expedition limo hire and the Ford Excursion limo hire to name but a few. These limousines, like the Hummers, are equipped with the latest features that will sweep you off your feet once you get inside these luxurious beasts.
Hire-Hummer-Limo.co.uk has information on all of these limousines plus a detailed list of their fantastic interior features and gadgets. Feel free to explore the site and learn about what Hire Hummer Limo has to offer you.