Hummer Limousine Hire Rugby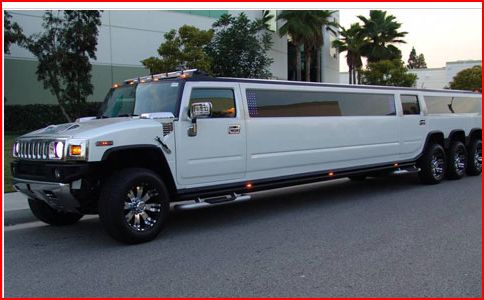 Walsall limousine hire is currently offering great opportunities in the West Midlands of the United Kingdom. Sometimes referred to as par of the Black Country, Walsall is a town with lots going on. The New Art Gallery Walsall for instance was opened in 2000 and surrounds a great magnitude of works by artists known throughout the world such as Jacob Epstein, Van Gogh and Monet. Walsall also has public art installations including the locally famous concrete hippopotamus. The town's two museums, the Walsall Museum and the Walsall Leather Museum have lots of information about Walsall and activities for all ages.
Hire Hummer Limo Services
Hire Hummer Limo currently offers one of the best limousine fleets in the United Kingdom. Although we specialise ion Hummer limousines for hire, we have a very diverse and popular range of vehicles that are guaranteed to have you spoilt for choice. With a great staff and a carefully handpicked team of certified and friendly chauffeurs, the only difficult choice you have is who to take with you.
Hire Hummer Limo is in compliance with a company called VOSA, which ensures the safety of vehicles including limos for hire. This means that every one of our limousines for hire have been approved by the VOSA regulations and are safe for the roads of Britain.
The Hire Hummer Limo Fleet
At Hire Hummer Limo there are plenty of choices available with our Hummer limousines for hire. Our range of vehicles is surpassed only by the quality of each limo for hire, and this includes both the interior and exterior.
Exteriors
Our Hummer limousines for hire are rather versatile and can be used for many functions. For example, the Hummer H2 has a classic look and an iconic exterior that is instantly recognisable wherever you go. It is great for weddings, corporate events and promotional events alike as this limo for hire is available in five different colours. Another vehicle that is bound to cause a stir is the Hummer 8-wheeler. This Hummer limo for hire is by far the largest in our fleet and is the peak of extravagance. It is a majestic giant version of the Hummer H2 and comes with many exclusive special features.
Interiors
Hire Hummer Limo has a fleet full of limos for hire that are equipped with the latest interior features that can't go ignored. This includes an entertainment with flat screen TV sets, CD and DVD players, Ipod accessible ports and even video game consoles. As mentioned before, the Hummer 8-wheeler provides many interior features plus extra ones, including its very own VIP room located in the rear. This interior feature is unique to the 8-wheeler as with a few more goodies and gadgets found inside. For more info on Hire Hummer Limo's many limousines for hire plus a list of their latest features, explore our website at Hire-Hummer-Limo.co.uk