Home - Events - Corporate Event Limousine Hire
Corporate Events, Trips and Meetings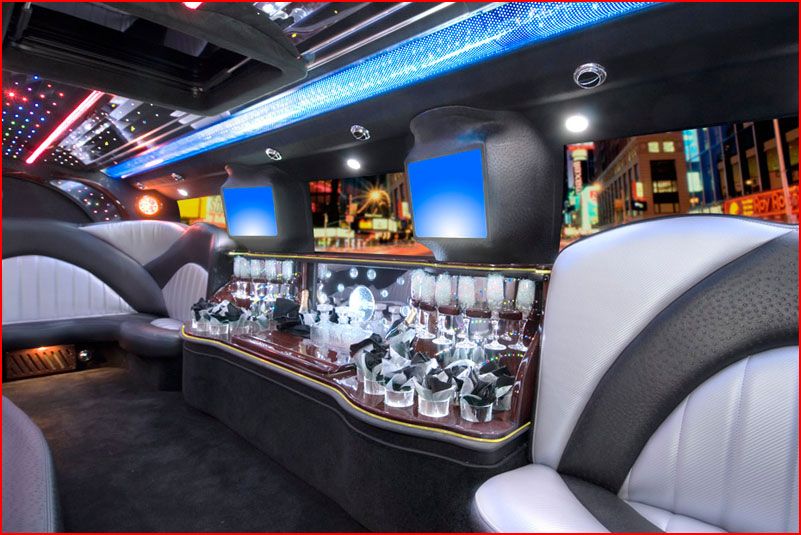 To make a great impression on a business trip, promotional event or company event, the best way to travel to your destination is in luxurious Hummer limousine hire. Not only will it have heads turning, it will allow you to transport up to 16 work colleagues or business associates from A to B. With Hummer limousine hire you will be able to travel in comfort and prepare for the event a head, stress and hassle-free. No more worrying about which road to take or leaving on time, our highly trained and qualified chauffeurs will do all the hard graft for you.
For that stylish look we would advise you book the H2 or H3 Hummer limousine hire in black or silver. This beast of a machine is the king of all limousine hire and will defiantly put you in pole position for taste and style. For promotional events we have a variety of coloured Hummer limousines both available in the H3 and H2 Hummer limousine hire. From yellow, orange, pink, red and blue, if you're looking to promote a business, nightclub, bar or restaurant, one of these brightly coloured vehicles will defiantly make your business stand out from the crowd.
Safety first!
All our limousine hire is certified and insured within the VOSA (Vehicle Operator Service Agency) limo hire laws. Each of our vehicles whether it is a 8 or 9 – 16 passenger limo hire has the correct passenger license which enables it to be in use for public transportation. As the Hummer limousine hire is a popular limo hire, each and everyone is usually modified to suit specific needs of the clientele. Therefore the limousine hire company should hold a COIF certificate for all modified Hummer limousines. This is to give you peace of mind that the Hummer limo that you are travelling in is road worthy and safe to use. All the chauffeurs at Hire-Hummer-Limo.co.uk are put through a PSV driving test and police check to guarantee your safety. Our chauffeurs will come dressed in smart attire to be at your service throughout your limousine hire experience with us.
All our Hummer limousine hire vehicles come with all the usual luxuries that limousine hire should have and some even come with Wi-Fi connectivity and telecommunication systems. If you wish to have specific facilities in your limo hire please speak with our sales team who will be more then happy to cater to your needs and desires.
For Hummer limo hire nationwide, Hummer-limo-Hire.co.uk doesn't just hit the spot with luxury Hummer limo hire it also has a first-class customer care service to accompany it. For every occasion and event in your diary this year, think about Hummer limousine hire as your number one transportation option.