Home - Events - School Prom Limousine Hire
School Prom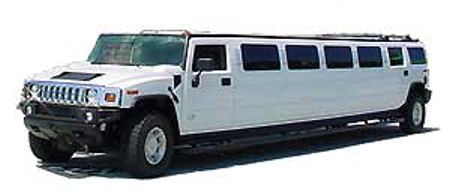 Ok, your son or daughter is leaving school and has just completed those stressful exams. Just when you think you can now sit back and relax they remind you it's that time of year! You know that most important time of their lives! No, they not moving out, their not getting married and they defiantly not making you a grandparent! It's Prom Time!!! Now, they have been playing for months what dress or suit they are wearing and they have already tried on the shoes they want and a hair stylist and make up and nail artist is already booked! But have they booked the transport? All they are waiting for is for you to hand over the cash!
School prom Hummer limo hire
Well there's not much we can do about the attire but there is definitely something we can do about the transport. Just tell them to leave the transportation down to you to plan and we will provide you with the biggest and best Hummer limousine hire available in your area. They would never think mum and dad could be so stylish, don't tell them you had a helping hand from our expert limo advisors!
We have one of the biggest fleets of Hummer limousine hire in the UK which consists of the H3 Hummer limousine hire, H2 Hummer limousine hire, Baby Hummer limousine hire and Hummer car hire. The white Hummer limousine hire is ideal for couples and looks great decorated in ribbon and bows. We also have the pink H2 Hummer limo hire which is perfect for a bunch of girls to arrive to the school prom in. Then for the boys we have the blue, black and silver Hummer limo hire.
This chunky style 4x4 limousine hire is the best there is and can be adapted to meet the needs of every young group of teenagers. We can include a mini bar with non-alcoholic drinks, karaoke machine, CD and DVD players and IPod connection to play all their favourite music from their IPods and I-Phones.
Your teenage kids can arrive in style in this fab limo hire and be the envy of all their friends. Our highly trained, police checked chauffeurs will pick them up from their houses and drop them straight to the school gate. He will the hang around and make sure they all arrive home safely and in one piece.
So, after all that had work on exams and traumas of being a teenager and growing up, how about showing them how proud you are of them and surprising them with the most admired limousine hire in the world.
As well as school prom limo hire, Hire-Hummer-Limo.co.uk also caters for children's birthdays and parties, airport transport, shopping trips and sightseeing tours. For more information on school prom Hummer limo hire for your loved ones, give us a call and we will arrange for affordable Hummer limo hire of your choice to take them to the main event of the year.