Home - Areas - Barrow-in-furness
Hummer Limo Hire Barrow-in-Furness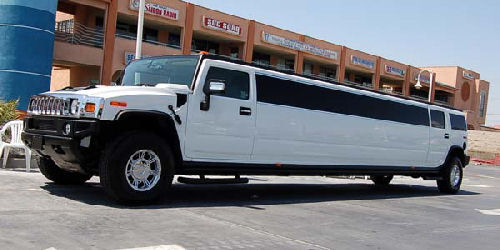 Barrow-in-Furness limo hire is high in demand, with its booming nightlife (one of the highest numbers of working men's clubs per capita in Britain for example), breathtaking architecture (as Barrow-in-Furness is one of Britain's rare planned towns), and much more. There are many reasons to visit this charming town in Cumbria, but Hire-Hummer-Limo.co.uk has something to offer both visitors and locals. Hire-Hummer-Limo.co.uk offers a wide range of limousines for hire and specialises in the Hummer. We provide a pleasant and professional service that guarantees safety. Our many well-mannered and certified chauffeurs will be sure to take you anywhere you like so that you don't have to worry about directions or public transport.
Limos for Hire
At Hire Hummer Limo there are a number of vehicles ready to be taken out on the town in Barrow-in-Furness. Whether you are a businessman who needs to impress an important client, a local celebrating a birthday or wedding, or perhaps just a night out with a little extra is in order, our limos for hire are sure to increase the merriment substantially.
Exteriors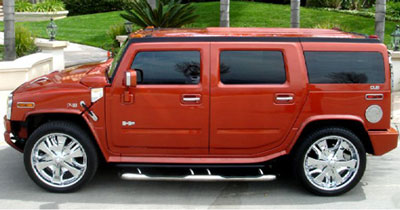 When you decide to hire a Hummer, the first concern is appearance. The exterior of the limousine is very important, as it is the first thing you see and the only part of the vehicle that the people you cruise by get to see. Therefore Hire Hummer Limo has a range of models to choose from. The Hummer H2 limo hire is one of the most sought after limousine hire in Britain. It is a stretched version of the classic Hummer car and is our standard Hummer for hire. It is often used for weddings as in white it has an elegant, majestic feel and is a staple of luxury wherever you go. In black, this vehicle is perfect for a memorable night out and is often used for school proms and other important parties.
The H3 is the next in line, a new addition to the already superb design. This Hummer for hire has a contemporary quality to the exterior and therefore is used for many business events. It is ideal for the fashionable client who likes to keep up with the latest trends, even when cruising in luxury.
Thirdly, we have the 8-wheeler. This is a gargantuan vehicle that is just impossible to ignore. It is one of the largest limousines ever built. Despite its size, the 8-wheeler still competes with many other limos for hire in terms of style and comfort. Certain to cause a stir, this Hummer limo hire comes with every extra imaginable, and even some unique special features of its own. Be sure to visit Hire-Hummer-Limo.co.uk for an extensive selection of our Hummers for hire.
The 8-wheeler is Hire Hummer Limo's largest vehicle, and one of the largest limousine hire you will ever see. It is guaranteed to cause a stir as it strides majestically through the streets. It is one of our latest additions and is already becoming quite popular for weddings, school proms and birthdays due to its high demand and attention grabbing exterior.
Interiors
With CD players, DVD players, multiple flat screen TVs and in some cases video gaming systems and IPOD compatible sound systems, our limos for hire are sure to entertain you and your group. Hire Hummer Limo also equips its vehicles with lasers, strobe lights and disco lighting to aid the party atmosphere. Those are just a few of our many interior features that make the journey an enjoyable and unforgettable experience for all. Luxurious leather seating, smooth ride and spacious insides also make your day as comfortable as you like.
By all means visit Hire-Hummer-Limo.co.uk for a full range of limos for hire and details of each of our stretched Hummers features and facilities. We of course offer the utmost security and safety while making sure comfort is never an issue.